Hydraulic Overload Protection (HOLP)
Overload can happen through unintentional error or by unnoticed change in the die or material. Without HOLP, press overload can result in damage to the press structure, bearings, gears or clutch.

Hydraulic Over Load Protection (HOLP) is a system that senses an overload condition in a mechanical press and releases hydraulic pressure in a collapsible cylinder, thereby allowing the slide to be pushed upward by the overload force. The primary purpose of the system is to prevent damage to the press in the event of overload. It is a standard feature on modern, well-designed general-purpose presses.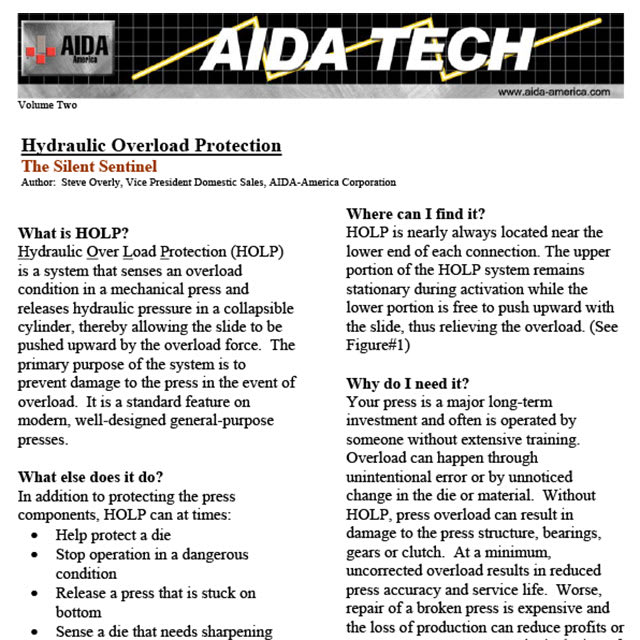 Request More Information