AIDA Service & Support
Service, Support, Spare and Replacement Parts, After Market Solutions
AIDA Press and System Service & Support
For immediate, 24-7-365 support from AIDA-America,
please call one of the following numbers:
Technical Service & Support: +1 (937) 235-3599
Parts Orders & Inquiries: +1 (937) 235-3588

We Are AIDA Service
North American Service Team for Stamping Press & Automation Support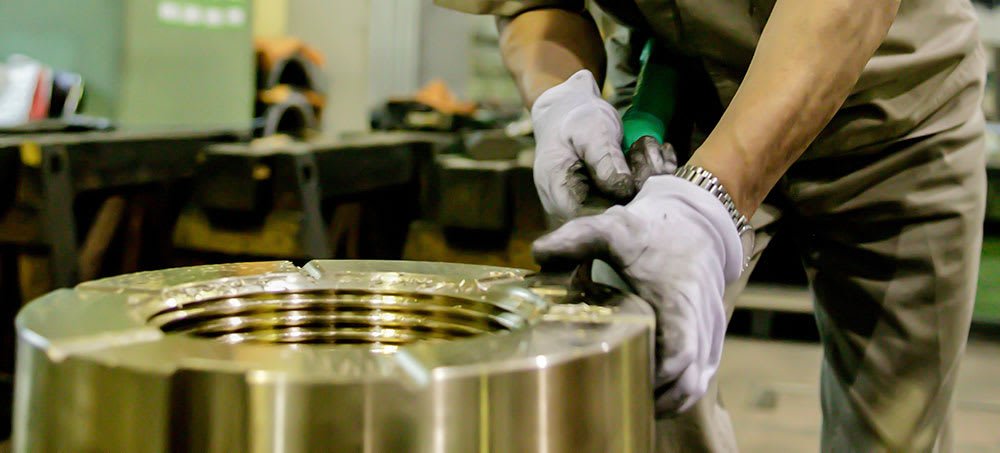 AIDA-America supports our customers across the entire continent of North America through the collaboration of five teams: Canada, Mexico, US Service, Service Parts, and After Market Solutions.

The US Service team is composed of mechanical and electrical service engineers based in Dayton, along with remote service engineers in multiple Southern states. Supporting this team are Service Leaders who handle remote technical support, project management, and other office functions. A portion of our team in Dayton are on short-term loan from Japan and have extensive experience building and servicing our Japanese-designed product.

Service Parts is also based in Dayton and handles all parts requests, from after-hours emergencies to orders for major equipment overhauls. The Parts team has full access to AIDA drawings, and works with local and overseas suppliers to provide the parts our customers need at the best delivery and price possible.

After Market Solutions (AMS) is a team of dedicated project managers and engineers who are responsible for upgrade projects, from defining project scope to executing and managing follow-up. Our team works closely with engineering experts in Dayton, Japan, and Italy to provide our customers with high value-added upgrades and productivity improvements.

AIDA Canada and AIDA de México support all requests - service, parts, and upgrades - from customers in their respective territories. Both teams have on-site service technicians and technical support available.
Contact AIDA Service & Support
24/7/365 Support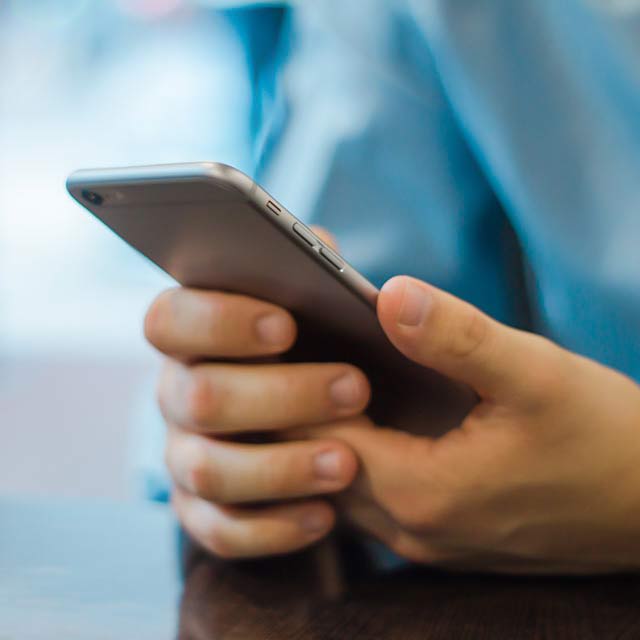 Live Operators and On-Call Service Engineers
For immediate responses, please call:
Service: 937-235-3599 | Parts: 937-235-3588

The need for service, support and parts can happen at any time of day, any day of the week or year. That's why AIDA-America's Service & Support team is dedicated to always being available to support your requirements.
More About 24/7/365 Support
Spare and Replacement Parts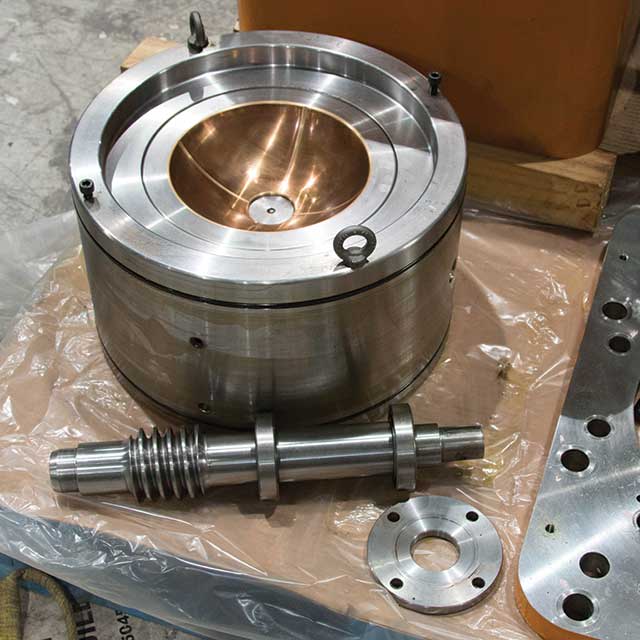 AIDA Maintains a Large Inventory of Spare Parts
We understand that obsolete parts and the inability to get a rapid service response can contribute to costly downtime. AIDA is committed to keeping customers informed about parts obsolescence, while helping them upgrade, retrofit and modernize their equipment to stay competitive. AIDA also maintains a large inventory of spare parts and stocks consignment parts to provide customers with emergency replacements. From the press, to controls, to ancillary equipment, AIDA's streamlined approach makes it easy for customers to maintain peak performance.
More About AIDA Spare Parts
After Market Solutions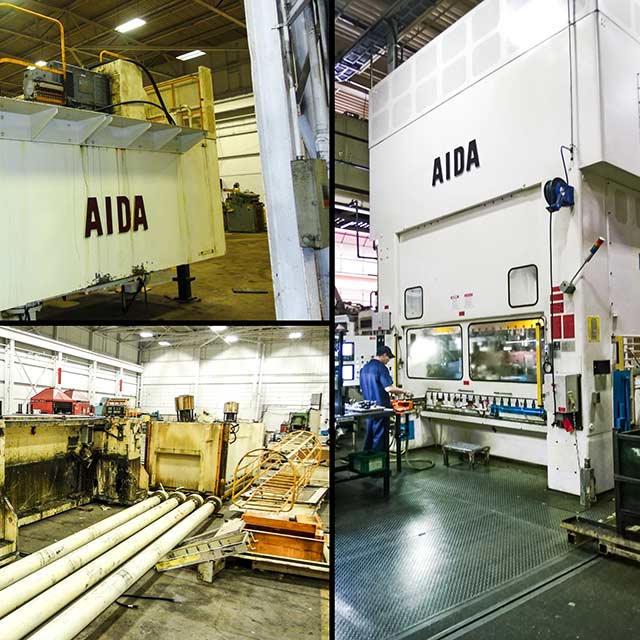 Keep Your Stamping Operations Competitive with Solutions from AIDA AMS
AIDA After Market Solutions (AMS) handles the areas of refurbishing and modernization for stamping presses and related metalforming equipment. AMS also manages press room relocation, used presses (buying and selling), and automation upgrades. AIDA AMS has extensive design and manufacturing capabilities that can help you modify your existing stamping press equipment to increase running speeds, increase available working energy and increase other performance characteristics. AIDA AMS can also install ancillary press equipment to reduce changeover times and improve press room efficiency.
More About AIDA After Market Solutions
Preventive Maintenance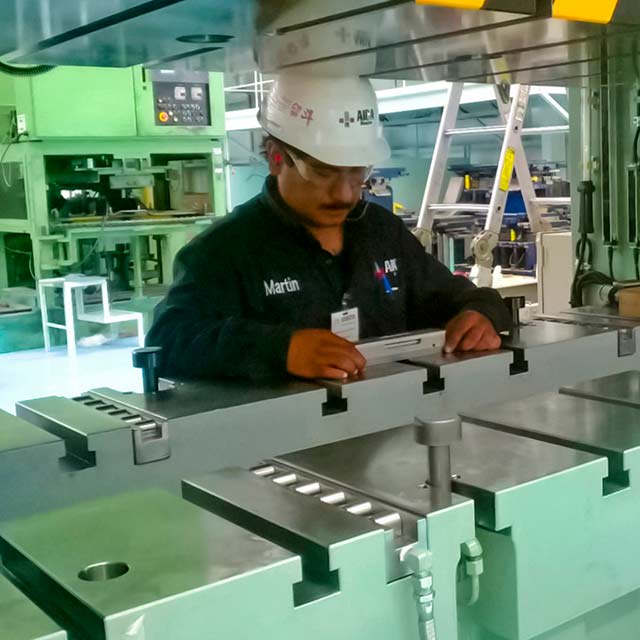 Programs Designed to Reduce Unexpected Downtime
A preventive maintenance program from AIDA helps to not only keep your stamping operations productive and profitable, they also help to reduce or eliminate unplanned downtime on your machines. Stay informed about possible required maintenance, press operating tolerances, and potential available upgrades with a preventive maintenance plan.
More About Preventive Maintenance
Service Directory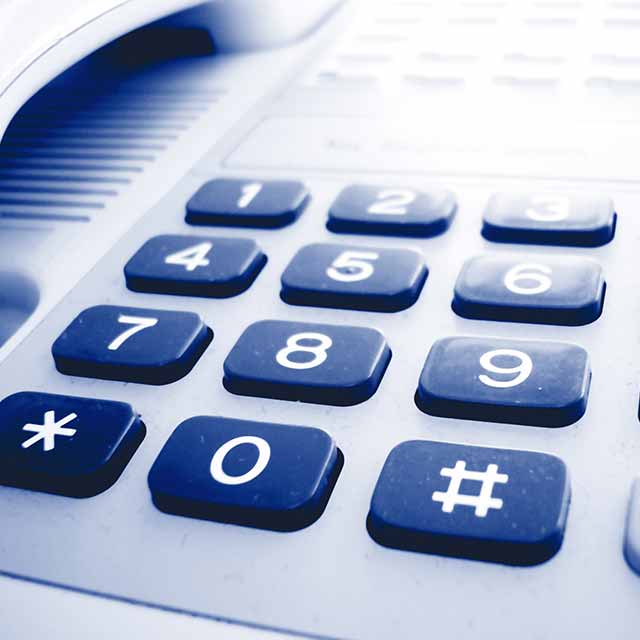 Local and Global Service Contacts
To facilitate our press users ability to get in touch with the right service & support teams, we have provided this service contacts directory which includes AIDA's local and global service contact information.
View AIDA Service Contacts Directory
Contact AIDA