Servo Presses, AIDA DSF Series
Industry Leading Stamping Technology, From 80 - 3,500 Tons
Servo Press Overview
DSF Series Servo Press Overview
Advanced Servo Press Technology from the Industry Leader
AIDA introduced the world's first direct drive servo stamping presses in 2002. Since that time, AIDA has continued to maintain the position of technology leader in developing servoforming presses. The AIDA DSF Series (Direct Drive Servo Former) servo presses represent the pinnacle of advanced engineering and manufacturing in the metalforming and stamping press industries.

Throughout the world AIDA servo presses produce countless parts across many sectors and industries. From the demanding applications of high strength and ultra high strength steels and aluminums in the automotive industry, to the incredibly precise tolerances needed for the aerospace and medical industries, and for parts of all shapes, sizes and production volumes in between, AIDA servo presses enable manufacturers to produce high quality parts consistently and efficiently.
Request More Information
Technology Features
AIDA Servo Motor
High Torque, Low RPM, Designed and Built by AIDA
AIDA servo presses cover the widest range of capacities and capabilities available from any press manufacturer, from 80 through 3,500 metric tons. AIDA DSF Series Servo Presses are the most advanced servo stamping presses available. AIDA was the first, and is the industry leader, in direct drive servo presses. At the heart of all AIDA DSF Series servo presses are the AIDA designed and manufactured, high torque, low RPM servo motors.
More About AIDA Servo Motors
Infinitely Programmable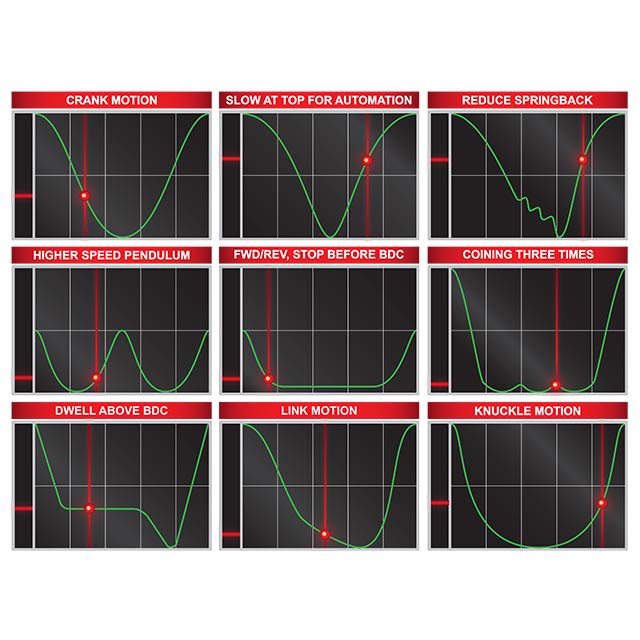 Infinitely Programmable Stroke and Velocity Profiles. Ability to program constant velocity for forming applications, ease of use of standard programs for new users/processes, increased production rates at shorter stroke lengths.
Servo Press Control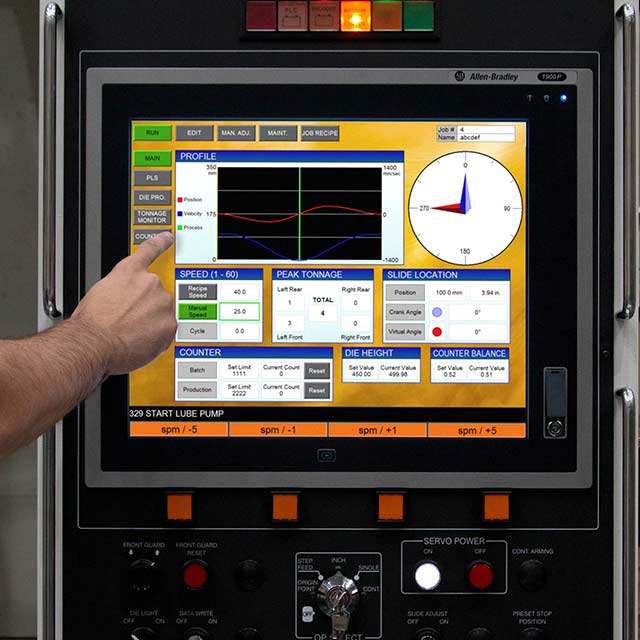 Allen Bradley, Siemens, or Mitsubishi Based Control Systems available. AIDA provides servo press control systems designed to optimize production and fully utilize the unique capabilities of servo presses.
Contact AIDA