Small Parts Inc.
DSF-N2-1600 160 Ton Two-Point Straightside Servo Press
"Switching the nonautomotive die to the new press has already reduced die maintenance by 50%, which is expected to increase to a 60% to 70% reduction when further tooling improvements are complete."

Small Parts Inc., a precision metal stampings provider in Logansport, Ind., was experiencing some part quality challenges when using its mechanical presses.
Among other issues, the company was getting excessive scrap from an automotive progressive die, and the sharp edge profiles on a nonautomotive die were breaking or wearing down multiple times while stamping an order.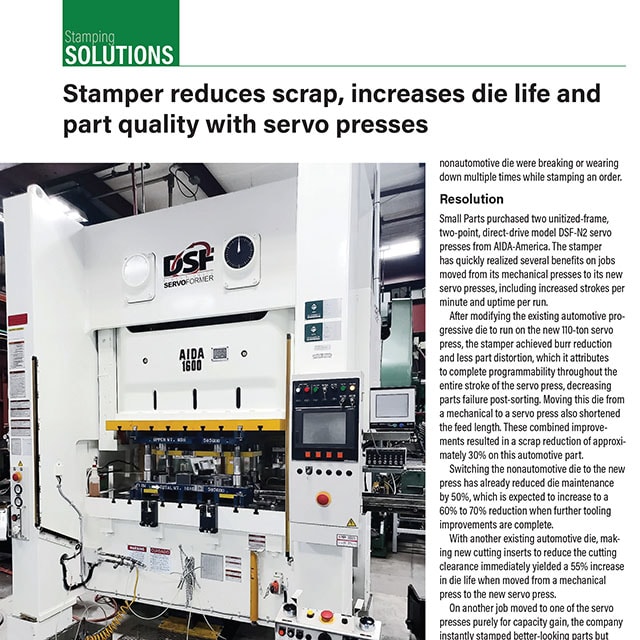 Request More Information