News & Events
News
AIDA Receives CWIEME Award
We are delighted to communicate that our AiCARE - AIDA Information Care System - was awarded at CWIEME Awards 2019 in the category: Evolution 4.0. We thank the judges and the organization of CWIEME for the recognition.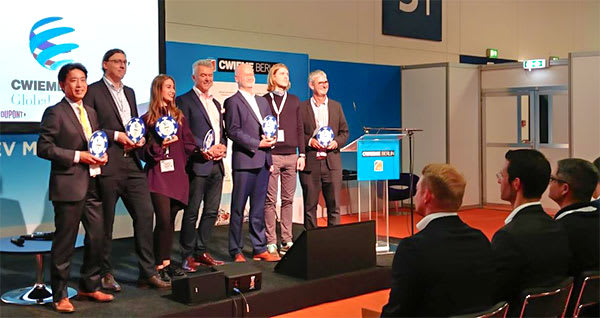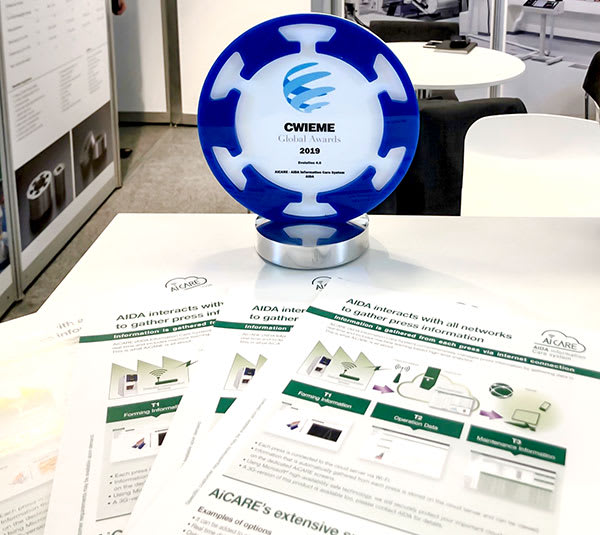 To learn more about this award, please visit:CWIEME Website
AIDA 630 Ton Servo Press Installed at Omex Manufacturing ULC Increases Production and Provides Additional Benefits
AIDA-America, metal stamping press manufacturer in Dayton, OH, USA, congratulates Omex Manufacturing ULC on the installation of their first servo press, a 630 Ton model DSF-M2 transfer press. By moving the stamping of an automotive spindle from a mechanical press to their new AIDA DSF Series direct drive servo press, Omex improved their part quality, increased their production speed by over 20 percent, reduced their scrap rate by 1.5 percent, and increased their tool life by 15 percent. To achieve these improvements, Omex partnered with AIDA-America through servo application training and created the optimized motion profile now utilized to form this automotive spindle.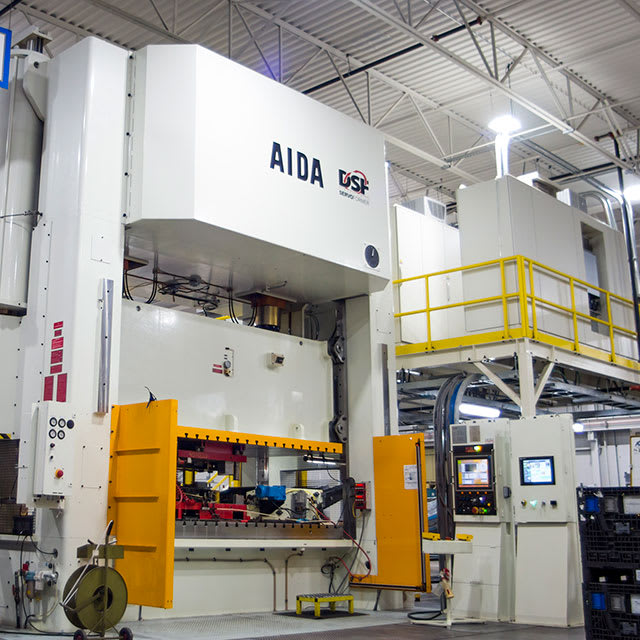 Events
Presses Demonstrate AIDA's Industry Leading Stamping Press Technology at FABTECH® Mexico 2019, AIDA-America Booth 408
AIDA-America, Dayton, OH, USA, will demonstrate industry leading press technology in booth 408 at FABTECH® Mexico 2019.

Two AIDA Presses will be demonstrated at this year's FABTECH® Mexico event, taking place from May 7th through 9th at Cintermex International Convention and Exhibition Center, Monterrey, MX.

The first, an AIDA NC1-800(2)E, 80-ton, mechanical gap frame press is part of AIDA's high quality, industry leading gap frame press line, with models ranging from 35 to 250 tons. The fastest acting hydraulic overload protection (HOLP) in the industry at 10 ms, a highly rigid frame with low angular deflection, and the tightest clearances available in a gap frame press, which minimize reverse tonnage, are just a few standard features of these presses.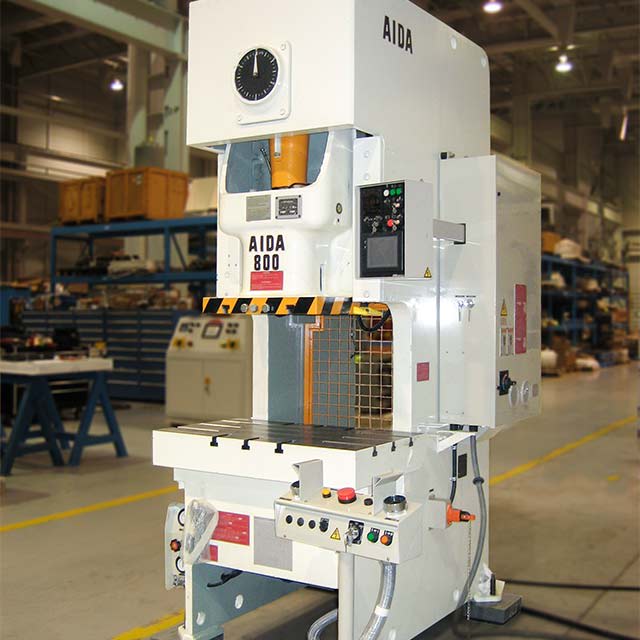 The second is an 80-ton AIDA gap frame servo press, model DSF-C1-800, and part of AIDA's gap frame servo press line, with models ranging from 80 to 250 tons. Utilizing the same mechanical drive train of the tried and true NC1 mechanical gap frame, these DSF-C1 series direct drive servo presses combine the versatility of an open die space area with the flexibility of the freely programmable servo motion. The DSF-C1-800 press will be blanking parts, demonstrating AIDA's Silent Blanking motion profile, which can only be achieved on a servo press. This demonstration will also highlight the versatility of AIDA servo presses.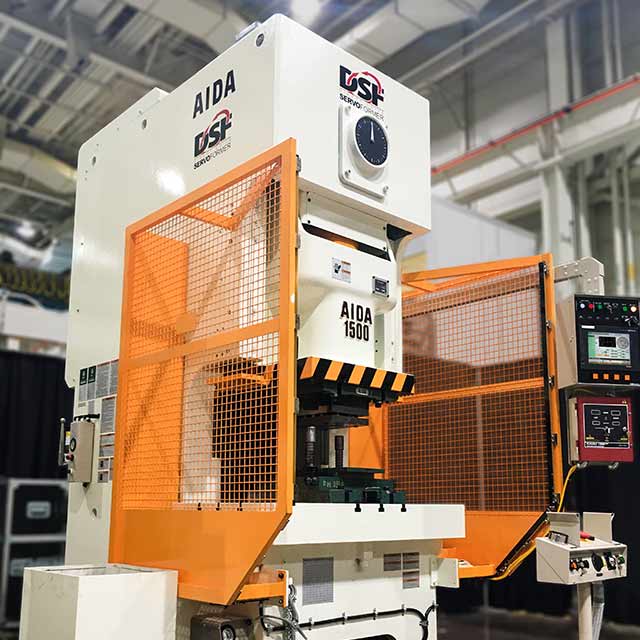 Additionally, AIDA will be exhibiting its exclusive Allen-Bradley based servo press control, the latest in servo press control technology, for servo presses from 315 - 3,500 tons. This fully operational and interactive Allen-Bradley control will demonstrate several servo press stroke motion profiles in real-time on a virtual press.

Knowledgeable AIDA associates will be available to demonstrate both presses and the Allen-Bradley servo press control, share their features and benefits, and explain the advantages AIDA's top quality presses can bring to any pressroom. Register to Attend FABTECH® Mexico