AIDA Global Manufacturing
Over 2 Million Square Feet of Stamping Press Manufacturing Space
AIDA-America
North American Engineering, Manufacturing, Sales, Service & Support Headquarters
North America's Most Advanced Stamping Press Manufacturing Facility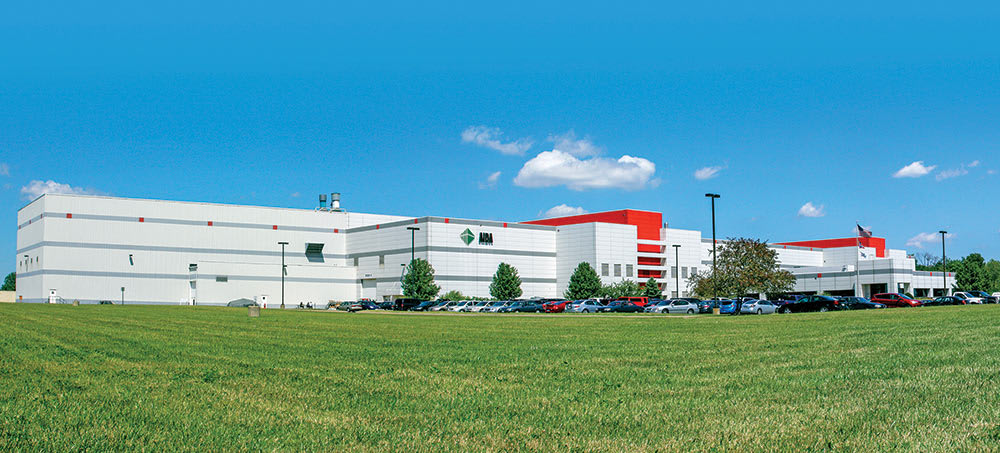 Since our grand opening in 1997, AIDA-America has remained the most technologically advanced facility for metal stamping press manufacturing in North America. With a 180,000+ sq. ft. facility, AIDA-America remains the only US manufacturer with the experience and capability to design, build, and deliver servo and mechanical presses ranging from 30 through 4,000 metric tons capacity. Focusing on maintaining a highly skilled and knowledgeable workforce, from engineering to production to project management and service, AIDA-America is here to enable you to meet or exceed your production goals.
AIDA-America Facility Info

AIDA US History

1966: Established US Sales
1972: Established US Subsidiary
1995: Established US Manufacturing

AIDA-America Expansions

2008: Added Welding Facility
2015: 32,000 sq. ft. Manufacturing Expansion

Manufacturing Facility

180,000 sq. ft.

Press Manufacturing Range

200 to 4,000 Metric Tons

Servo & Mechanical

Press Sales and Service Range

30 to 4,000 Metric Tons
AIDA-America Contact Info

AIDA-America Sales

(937) 237-2382

AIDA-America Service

(937) 235-3599

AIDA-America Parts

(937) 235-3588

AIDA-America After Market Solutions

(937) 235-3533
More About AIDA-America
Schedule a Visit to AIDA-America
AIDA S.r.l., Italy
European Manufacturing, Sales, Service & Support Headquarters
AIDA Technology Built in Northern Italy for all of Europe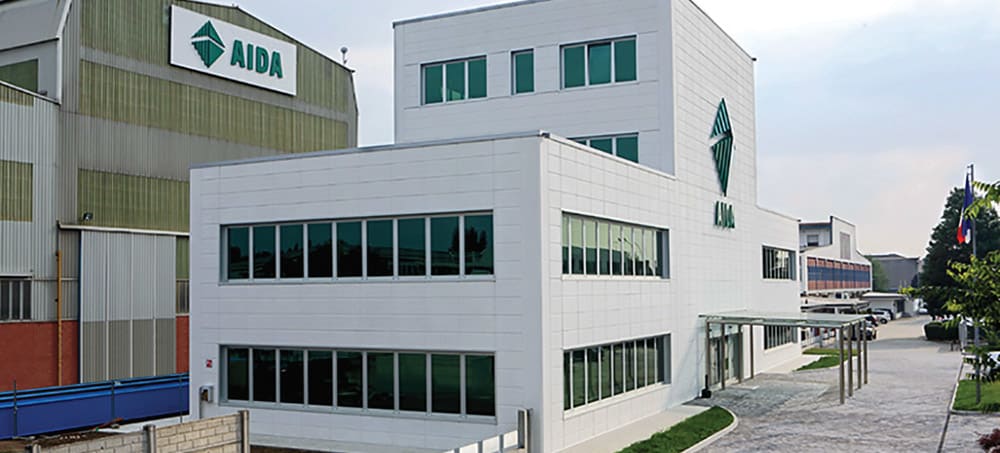 AIDA S.r.l. Manufacturing Facility Info

AIDA S.r.l. History

1898: Rovetta established
2004: Manzoni & Rovetta acquired by AIDA,
AIDA S.r.l. Established as European Headquarters

Manufacturing Facility

236,800 sq. ft.

Press Manufacturing Range

Progressive

Transfer

Tandem Lines

300 to 4,000 Metric Tons

Servo & Mechanical
Contact AIDA S.r.l.
AIDA Engineering (M), Malaysia
Southeast Asia Stamping Press Manufacturing
Specialized in Manufacturing Presses from 80 - 300 Tons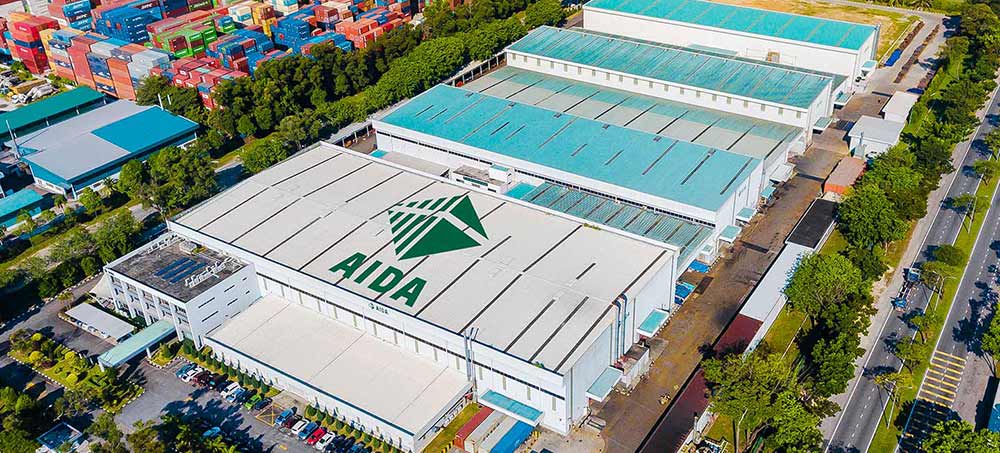 Operation commenced in 1997 specialized in manufacturing general purposes presses range from 80 - 300 tons, AIDA Engineering Malaysia has since progressed to support AIDA's global manufacturing plan through extensive continuous technical skill upgrading development of employees, embarking in the latest state of art facilities investment. AIDA Engineering Malaysia is equipped with the most sophisticated fully integrated manufacturing system to ensure supreme quality of AIDA product and remain competitive in every aspect.
AIDA Engineering (M) Info

AIDA Greater Asia History

1989: Established AIDA subsidiary in Singapore
1995: Factory Construction Begins in Johor, Malaysia
1997: Established AIDA subsidiary in Thailand

Manufacturing Facility

313,563 sq. ft.

Press Manufacturing Range

Progressive

Transfer

Gap Frame & Straightside

80 to 1,250 Metric Tons

Servo & Mechanical
Visit the AIDA Greater Asia Website
AIDA Press Machinery Systems, China
Stamping Press Manufacturing Base in China
Large Press Manufacturing Facility Located in Nantong, China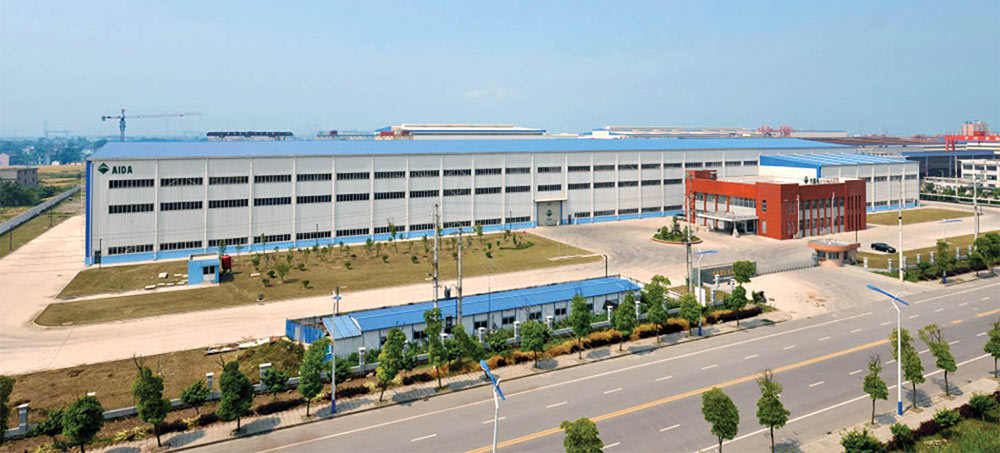 AIDA Press Machinery Systems Facility Info

AIDA China History

2002: AIDA Established China (Shanghai) Subsidiary
2003: Shanghai Based Manufacturing Established
2010: Chinese Manufacturing Moved to Nantong

Manufacturing Facility

724,000 sq. ft.

Press Manufacturing Range

Gap Frame & Straightside

Tandem Lines

110 to 3,000 Metric Tons

Servo & Mechanical
Visit the AIDA China Website
Contact AIDA