Blanking and Drawing Servo Press DSF-S1
Single Point, From 300 - 800 Tons
Press Information
Press Information & Overview
AIDA Blanking and Drawing Press With DSF Direct Drive Servo
Request More Information
Servo Press Control Features
Allen-Bradley PLC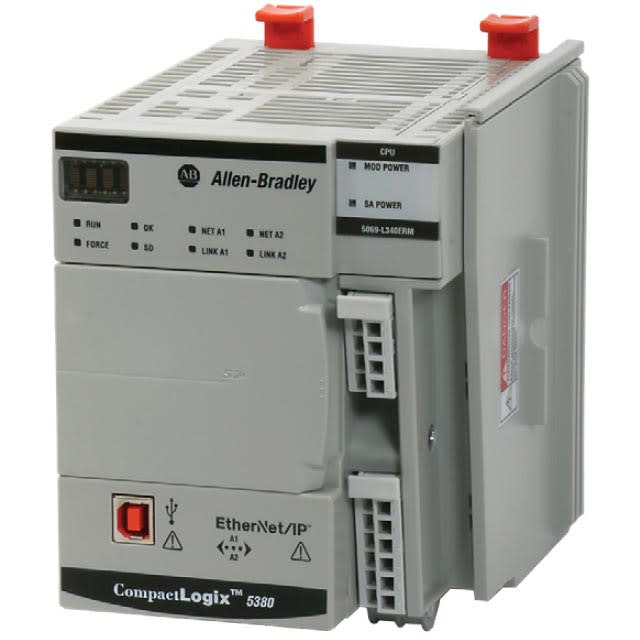 For Servo Presses 315 Tons and Above
CompactLogix PLC with Beckhoff motion controller for precise control. Locally designed and manufactured to meet North American customer needs.
More About Allen-Bradley PLC Servo Press Controls
CNC Handwheel Control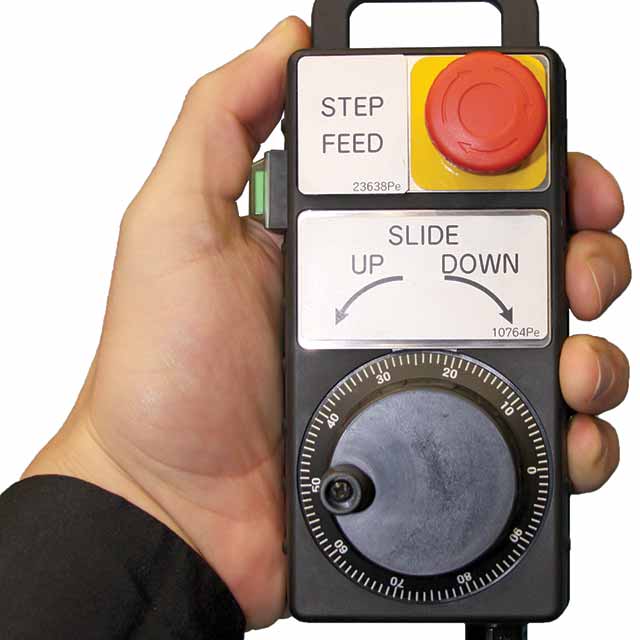 Handheld Type
Precise control of your servo press at your fingertips. The answer to die set-up and try-out operations. Step Feed Mode, controlled by the handwheel, allows press operators to cycle the press at below 1 spm.
More About CNC Handwheel Control
19" Color Touch Screen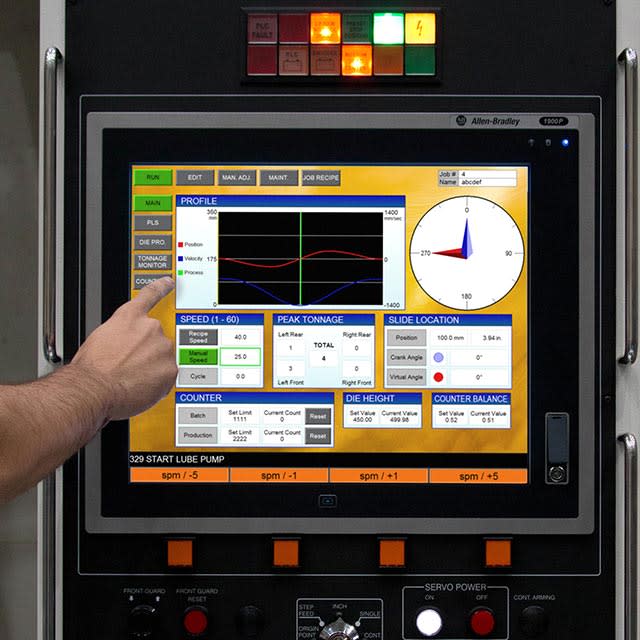 Easy to view and operate
19" color touch screen HMI with full motion profile display. Powered by an Allen-Bradley 1900P display computer.

More About 19" Color Touch Screen
Allen-Bradley GuardLogix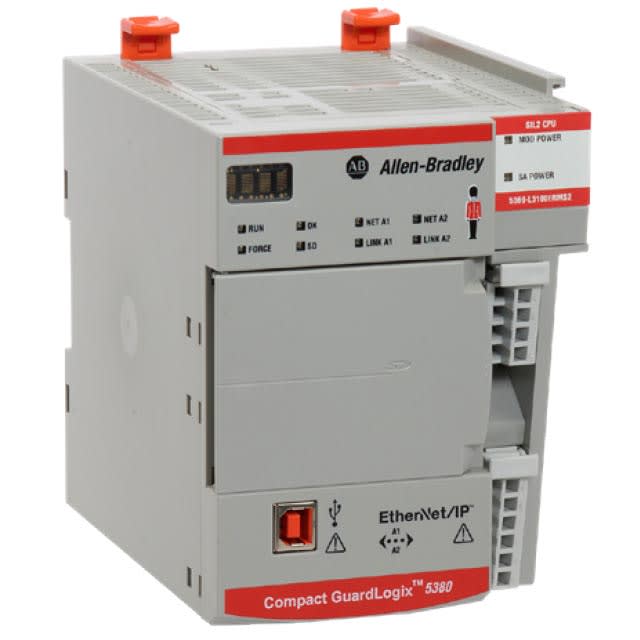 Integrated Safety Controller
Press safety enabled through the fully integrated Allen-Bradley GuardLogix safety controller PLC.

More About Allen-Bradley GuardLogix
E.C.O. System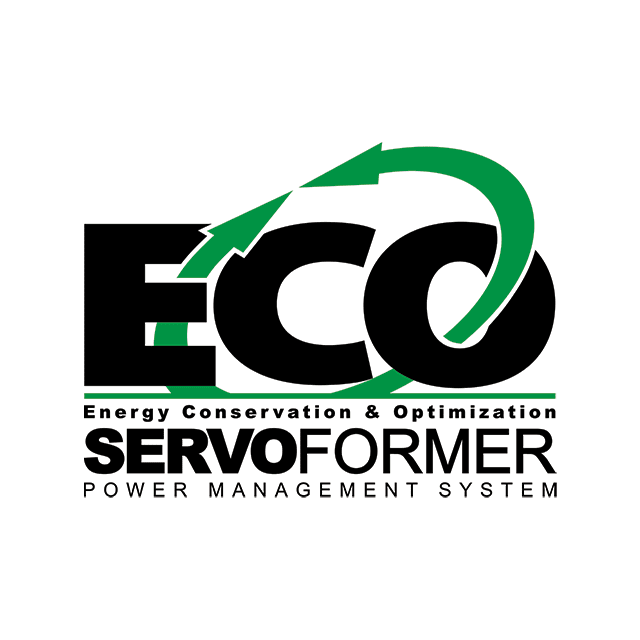 Energy Conservation & Optimization
The most efficient servo press energy management system available. The AIDA system stores energy in long life capacitor system (rated over 20 years) to optimize energy consumption.
More About E.C.O. System
Programmable Slide Motions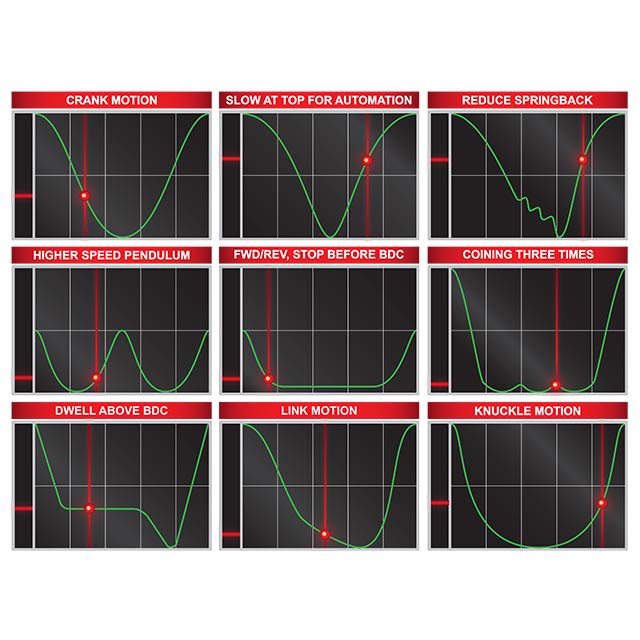 Complete Control of Position, Velocity, Dwell & Beyond
Optimized servo press slide motion profiles maximize metal stamping productivity and improve part quality.

More About Programmable Slide Motions
Additional DSF-S1 Servo Press Control Features

Fully programmable stroke length, velocity, and dwell for optimized production for every die

500 Job Recipe Storage

Teach function minimizes the possibility of operator entry error

Redundant dual encoders for additional safety

16 channel PLS for improved safety and productivity

Integrated Tonnage Monitor

Third-Party Integration, with auxiliary equipment screens shown on press OIT

Remote diagnostics capability with eWon provided by AIDA Engineering and Service teams

Exceeds OSHA/ANSI/CSA safety standard requirements
Contact AIDA