Stamping Press Balancing Systems
The most commonly recognized balancing system is the slide counterbalance. This system is used to offset the weight of the slide and upper portion of the tool and is usually made up of one or more air cylinders that have their piston attached to the slide.

The typical mechanical press purchaser often does not give much thought to the balancing systems included in the machine being considered. Many are not aware of systems that should be employed or the benefits they generate. Balancing systems, however, should be a major factor in the press evaluation and decision process because they can contribute much to the suitability of a press for a particular application. The balancing systems employed can also be a good indicator of both the quality of the machine and the sophistication of the engineering behind it.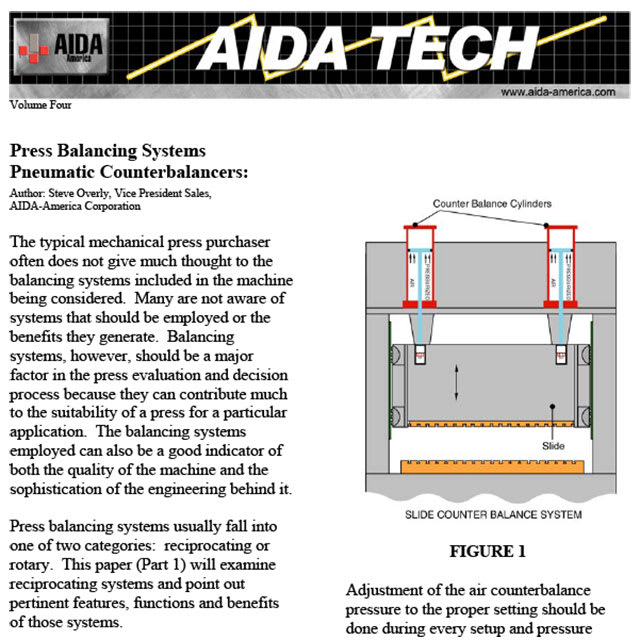 Request More Information