Stamping Press Slide Suspension Designs
The slide suspension system needs to be of sufficient size to accept high reverse loads at the bottom of the press stroke and then lift the slide and upper die on the up-stroke.

Nearly every mechanical press transmits force from a crankshaft, eccentric shaft or eccentric gear through connecting rods to the press slide. The attachment of the connecting rods to the slide is commonly referred to as the suspension point. There are two common systems used for slide suspension. The first system is the ball and socket type and the second is the wrist pin type.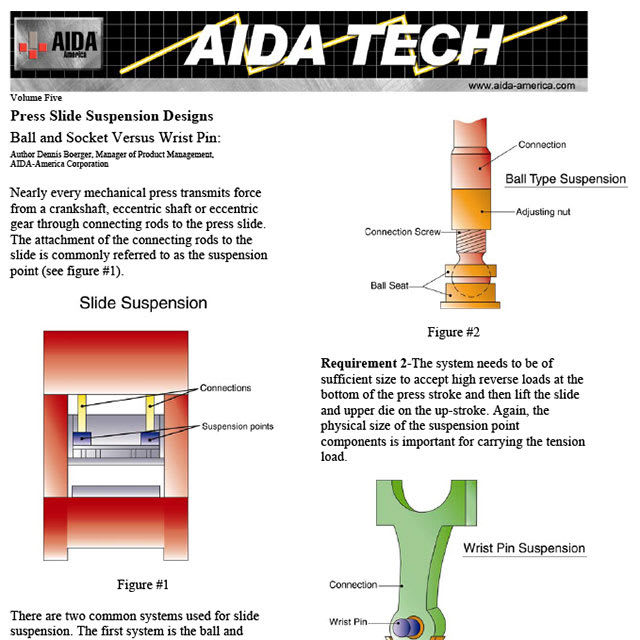 Request More Information