High-Speed Presses Match Design to Application
"High-speed press models should be dynamically balanced with a stiff slide-guiding system. The press also should maintain accuracy under cold, warm, slow, fast and off-center operating conditions."

Supplying stampings for the electronics, telecommunications, lamination, automotive or computer industries? Then be sure to choose a high-speed press with characteristics designed for the application. It is difficult to apply the one-size-fits-all philosophy to the high-speed press world because the very nature of the jobs involving these presses demands designs uniquely suited to the individual requirements of each application. Yet a high-speed press should possess certain features regardless of application. Understanding these characteristics helps guide a stamper's choice in equipment.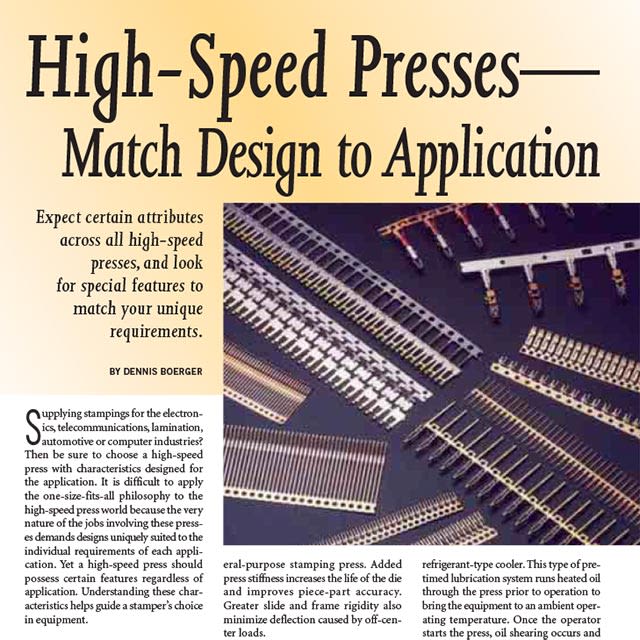 Request More Information