Leverage Press Technology as Part of a Survival Strategy
"Manufacturers can reduce costs by anywhere from two to 10 percent by cutting scrap and factory downtime and taking waste out."

Faced with rising costs for materials and energy, stampers also are challenged to produce higher-quality parts with tighter tolerances. U.S. manufacturers that for years have touted their dedication to lean manufacturing now must focus on reducing production costs to offset soaring prices for raw materials. They must place greater emphasis on thinking creatively, investing in more efficient metalforming equipment and performing facility energy audits.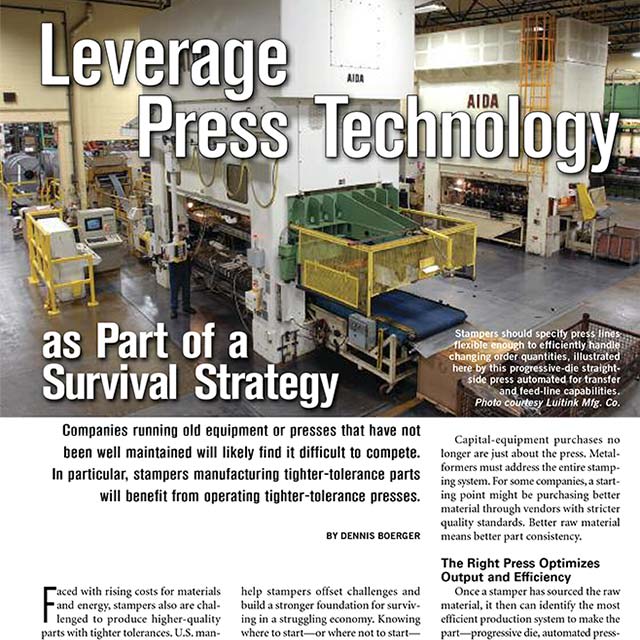 Request More Information