Meet the Gap Frame Press Transfer System
"A gap-frame press transfer system is a flexible option requiring an investment cost one-third that of a transfer press, yet it preserves the advantages offered by transfer operations. Because not all presses within the system have to be used on all jobs and because presses can be added to the system, the gap-frame operation gives stampers the flexibility to handle a range of stampings."

Stampers considering automated press systems usually focus on progressive die operations, which use coil feeders, or transfer-die operations, which use transfer feeds. Traditionally, these presses have been straightside. ln recent years, however, a third type of automated press system has begun attracting attention because it can compensate for the weaknesses of automated straightside press systems.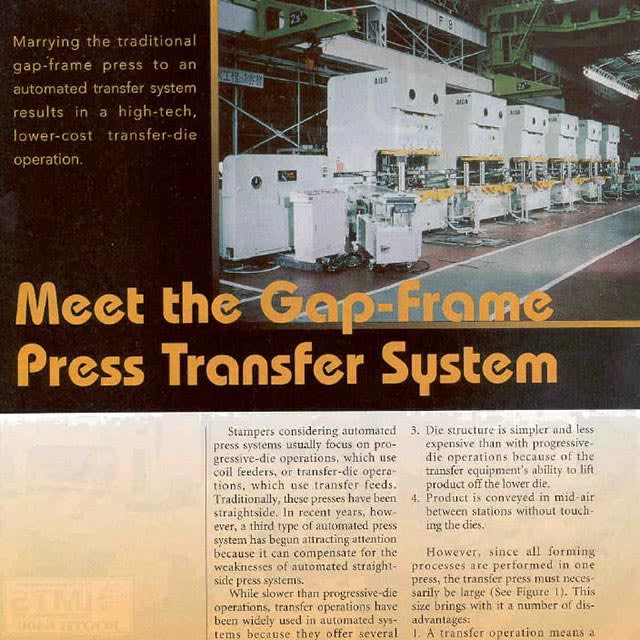 Request More Information