Presses Get More Versatile
"It wasn't uncommon for us to experience parts rejection due to gib oil contamination. Because AIDA's slide guides are lube free, there's no chance of oil contaminating parts."

When stampers first began to ask for a press that could produce a mix of conventional and highly cosmetic parts without the contamination sometimes associated with oil film slide guides, the technology didn't exist. Lube-less roller slide guides were not a design feature of straightside presses, which are the primary choice for this type of multi-purpose work.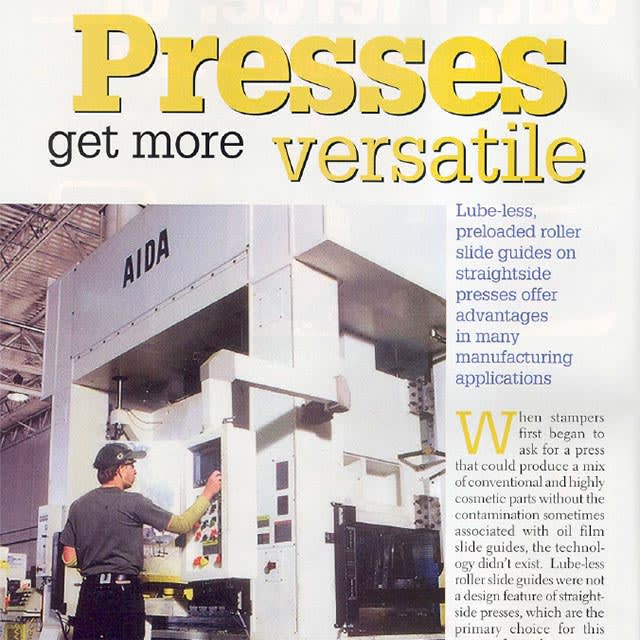 Request More Information