Servo Mechanical Presses Meet the Special Needs of Specialty Steel
"What it will do is gain a significant share of the market over time, because it does give you the ability to control forming operations, especially in exotic materials and high-strength steels."

No doubt about it: When it comes to the future of automotive stamping materials, the watchword is "exotics". To meet that and other pressing needs of today's stamping operations, AIDA has introduced the ServoPro, an electric servo-mechanical press that sets itself apart with large, high-torque, low-rpm servomotors that have been developed for capacities of up to 300 tons per drive motor.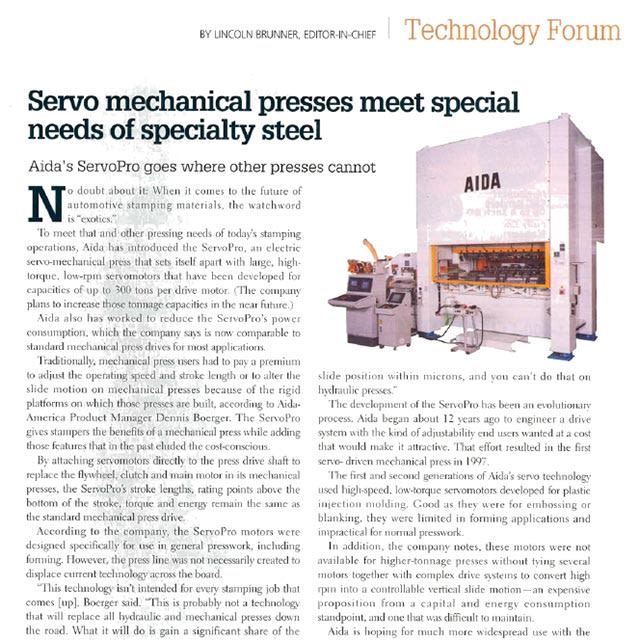 Request More Information