Servo Technology Meets Mechanical Presses
"AIDA's new servo technology mounts the proprietary servo motors directly to the press driveshaft, eliminating the flywheel, clutch, and drive motor found on standard mechanical presses. This direct drive also removes the need for mechanisms to multiply the torque of a standard servo motor."

Stampers are looking to achieve higher productivity, better component quality, longer die life, and increased flexibility. While these capabilities are essential to maintaining an edge in today's competitive environment, they come at a price. New technology now offers one solution that can provide these benefits while minimizing the need for large capital equipment investments.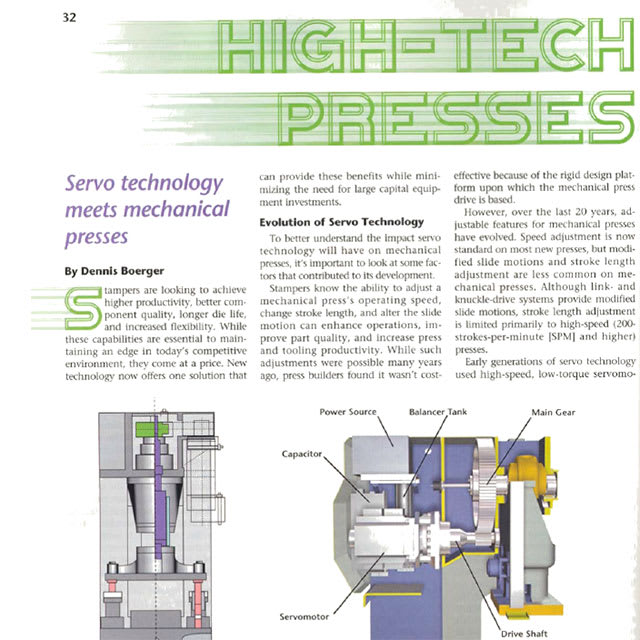 Request More Information