Servos Broaden Mechanical Press Capabilities
"Adjusting stroke length and press speed helps stampers optimize a variety of jobs on one press, minimizing the need for large capital equipment investments."

Servo technology has been said to have the potential to help stampers achieve improved part quality and productivity. But until now, existing high-speed, low-torque motors were impractical for general presswork. One press builder, however, has developed and manufactured a high-torque, low-rpm, servomotor designed for a broad range of metalforming applications. AIDA's (Dayton, OH) ServoPro™ technology uses a motor mounted directly on the press driveshaft, eliminating the flywheel, clutch, and drive motor found on a standard mechanical press, as well as complicated mechanisms previously required to multiply the torque of a standard servo motor.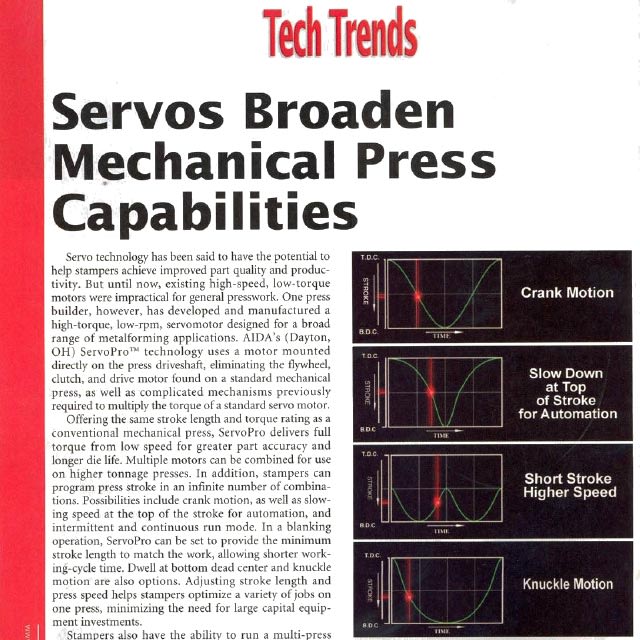 Request More Information