Servos Well-Serve Progressive Dies
"In the short term, tool life and part quality improve. Longer term, metalformers experience significant improvement related to press wear and maintenance."

Watching a servo-driven press optimized for particular tool applications is like watching a great athlete in action. Some athletes, say basketball players at the top of their game, achieve greatness seemingly without effort. The best athletes appear to operate in slow-motion, hardly breaking a sweat while piling up stats and wins.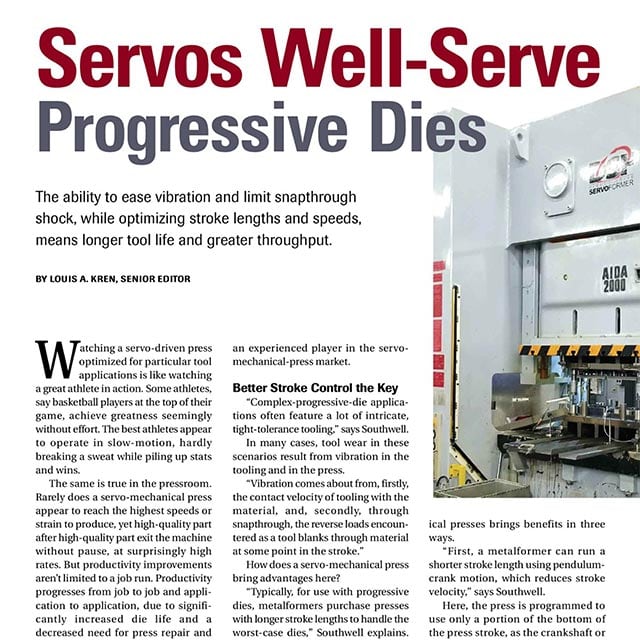 Request More Information