The Incredible Journey of an AIDA TMX-2500
"We guarantee our customers a smooth delivery from our factory to their shop floor. There is no job too big, small, or difficult that we can't do."

AIDA-America, known for its smart stamping solutions, also proved its shipping logistics expertise when it successfully transported the largest AIDA press ever installed in North America last November. The press, an AIDA TMX-2500, racked, up 11,679 miles in 8 weeks, travelling by ocean, canal, river, railcar and land carrier. Its final destination was Yachiyo of Ontario Manufacturing Inc. in Barrie, Ontario.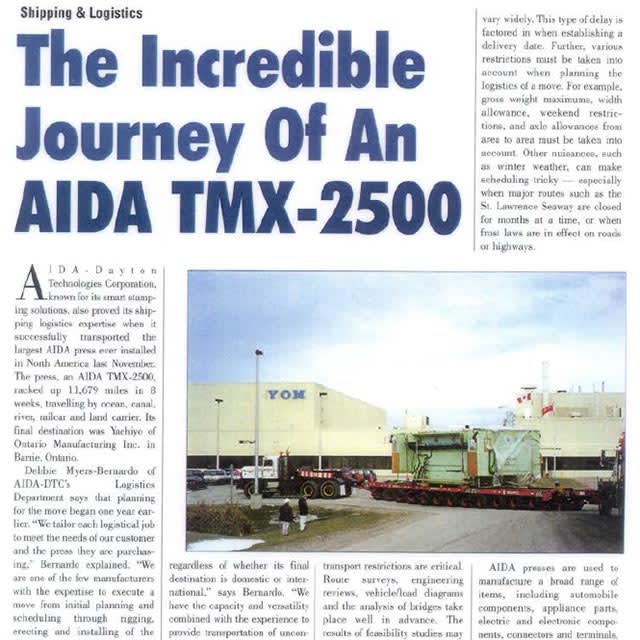 Request More Information