Upgrade, Automate, and Maximize Uptime
"Stampers that install flexible equipment, incorporate a system-wide approach to part-to-part changeover and make automation part of their operations have an opportunity to remain competitive with lower-cost labor markets."

The right automated press setup meets not only the requirements for today's stamping jobs, but allows for flexibility to meet the demands of tomorrow's jobs. Then, with the right presses in place, stampers should focus on minimizing part-to-part changeover.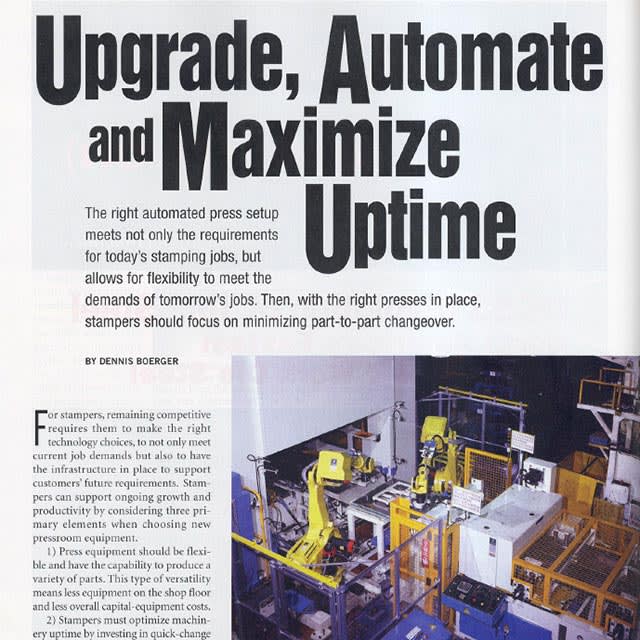 Request More Information