8-Point Roller Type Slide Guide System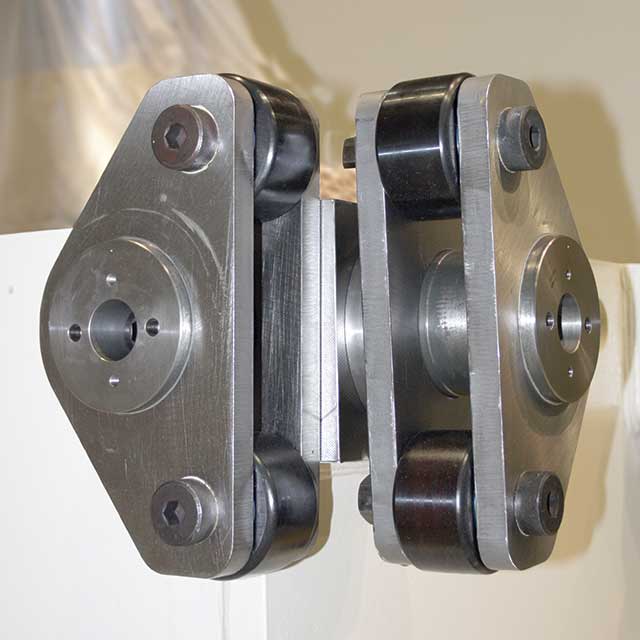 (8) points of eccentric pin adjustment allow easy setting to maintain slide to bolster parallelism of less than .001"/ft

More about 8-Point Roller Type Slide Guide System
Allen-Bradley Based Access Control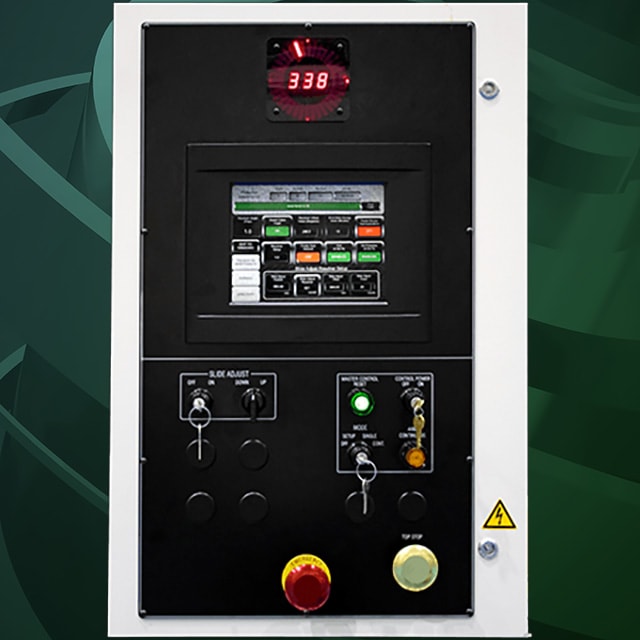 User friendly design, large touch screen display enhances ease of operation. Allen-Bradley CompactLogix PLC with PILZ clutch brake safety controller.

More about Allen-Bradley Based Access Control
Ball and Socket Connections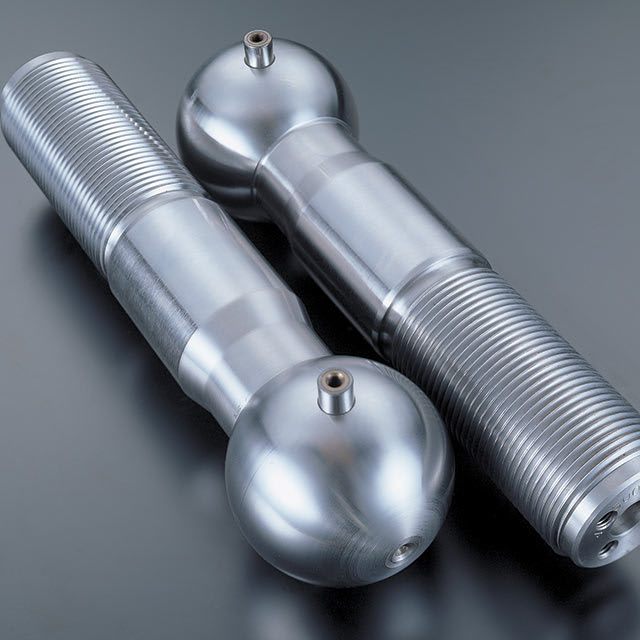 Eliminate one of the largest maintenance costs of a stamping press: the wrist pin slide connections. Designed to withstand the rigors of heavy stamping.

More about Ball and Socket Connections
Eccentric Gear Drive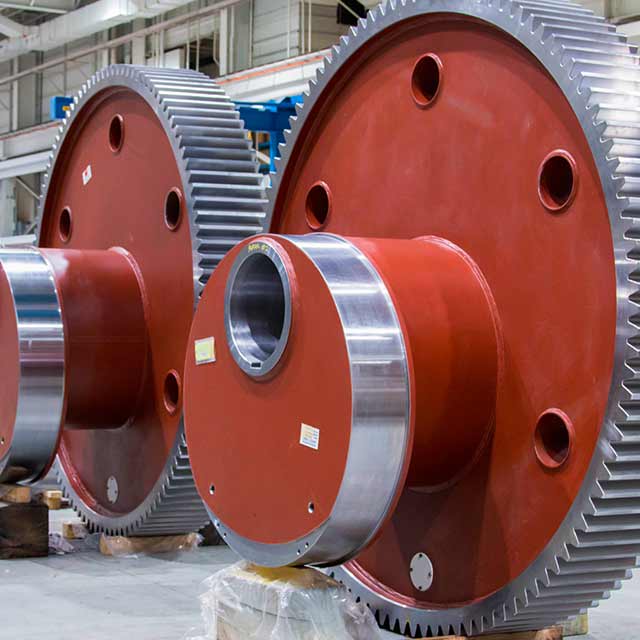 Slide motion provided by eccentric lobes that are part of the main drive gears. Gears are mounted on pins that run front to back in the press crown.

More about Eccentric Gear Drive
HOLP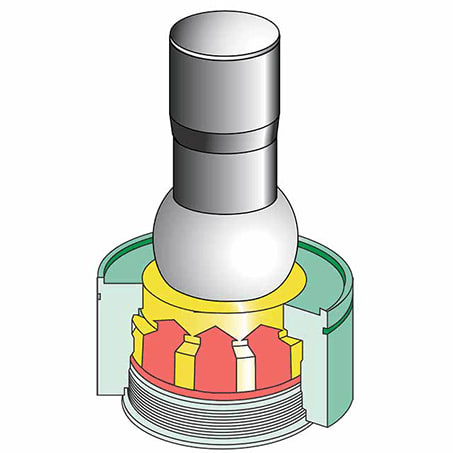 AIDA's press technology - the industry's fastest protection system. When overload occurs, oil evacuates 360 degrees around the ball seat with minimum oil flow resistance as compared to conventional systems

More about HOLP System
Quill Mounted Flywheel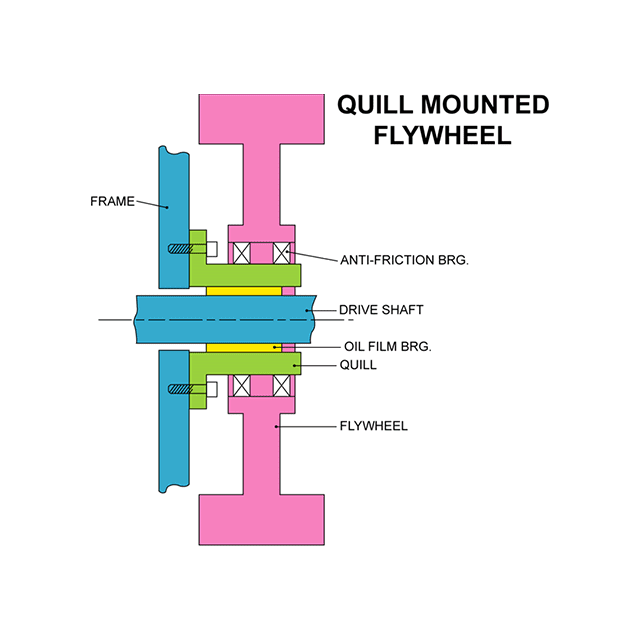 The flywheel is mounted on a quill that is attached to the press frame. The driveshaft passes through the quill and operates in an oil film bearing.

More about Quill Mounted Flywheel
Highly Rigid Press Frame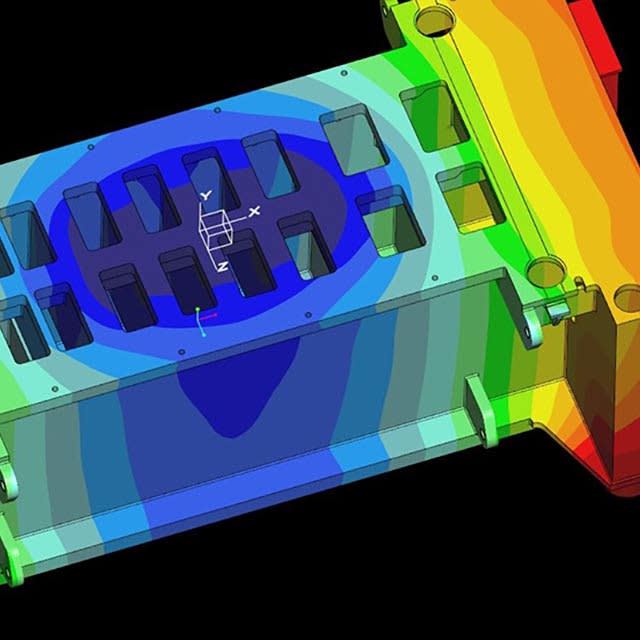 Frame components are massive steel fabrications to reduce deflection. Welded steel construction. FEA modeled design.

More about Highly Rigid Press Frame
Self-Contained Counterbalances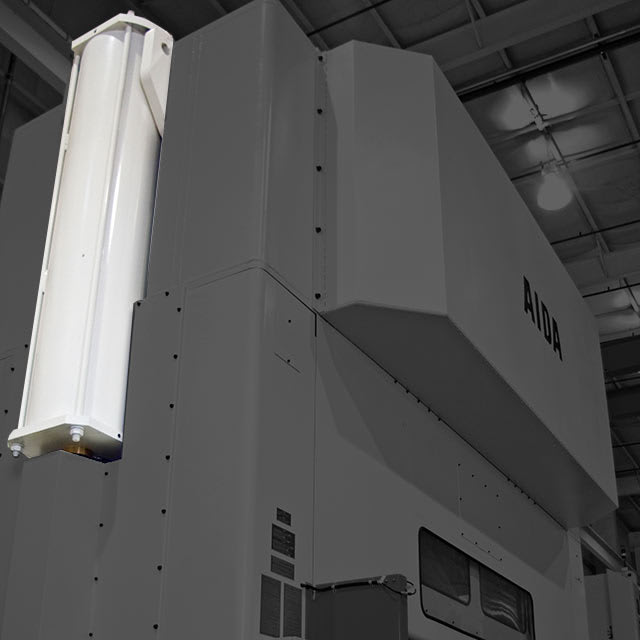 Cylinder length provides additional volume, eliminating the need for surge tanks and related piping. Cylinder length is 5 times that of the press stroke

More about Self-Contained Counterbalances
Wide Connections Spacing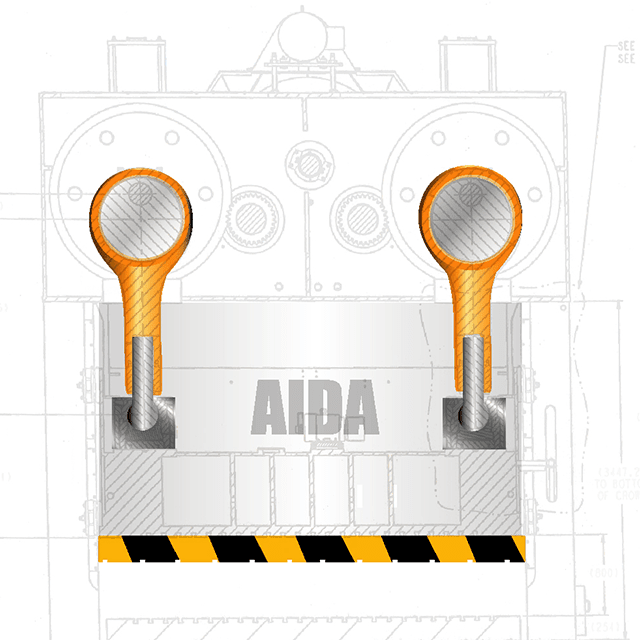 Reducing the negative effects of off-center loading and providing greater freedom in die design & layout.

More about Wide Connections Spacing